Last updated: November 1, 2022
We use cookies to help you navigate efficiently and perform certain functions. You will find detailed information about all cookies under each category below. The cookies that are categorized as "Necessary" are stored on your browser as they are essential for enabling the basic functionalities of our website.
We also use third-party cookies that help us analyze how you use this website, store your preferences, and provide the content and advertisements that are relevant to you. These cookies will only be stored in your browser with your prior consent.
To deactivate or manage the use of cookies, you may use our consent management platform, which can be accessed at the bottom left hand corner of our webpages or in the footer in the member portal. Lookout for this symbol: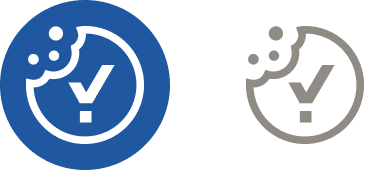 Please note you may refuse consent to the use of cookies at any time. You can choose to enable or disable some or all of these cookies, but disabling some of them may affect your browsing experience and some services may not be accessible or not function properly. However, if you use your browser settings to block all cookies (including Necessary cookies) you may not be able to access all or parts of our website.
More details are set out below:
Necessary cookies: These cookies are essential for enabling the basic functionalities of our website and are required for the operation of our website. They include, for example, cookies that enable you to log into secure areas of our website or adjust your consent preferences.
| Cookie Name | Duration | Description |
| --- | --- | --- |
| JSESSIONID | Session | Used by New Relic to store a session identifier so that New Relic can monitor session counts for an application. |
| _GRECAPTCHA | 5 months 27 days | Set by the Google recaptcha service to identify bots to protect the website against malicious spam attacks. |
Functionality cookies: These cookies help perform certain functionalities like sharing the content of the website on social media platforms, collecting feedback, and other third party features.
| Cookie Name | Duration | Description |
| --- | --- | --- |
| __cf_bm | 30 minutes | Set by Cloudflare to support Cloudflare Bot Management. |
Analytics cookies: These cookies are used to understand how visitors interact with our website. This allows us to recognise and count the number of visitors, see how visitors move around our website when they are using it, and obtain information on bounce rate, traffic source, etc.
| Cookie Name | Duration | Description |
| --- | --- | --- |
| ahoy_visitor | 2 years | Set by Powr for analytics measurement. |
| Ahoy_visit | 4 hours | Set by Powr for analytics measurement. |
| Cookie Name | Duration | Description |
| --- | --- | --- |
| _landing_session | Session | Set by Stork Club to provide better user experience and security. |
| _storkclub_session | Session | Set by Stork Club to provide better user experience and security. |